Overlooking the Sea of Cortez in Puerto Peñasco, Sonora, Mexico, LAGUNA DEL MAR is a UNIQUE project in Puerto Peñasco that offers a true master-planned gated resort setting, and an affordable, quiet & family lifestyle.
LAGUNA DEL MAR is a low density development located on 290 hectares that offers 1.5 miles of beachfront, an 18 hole Jack Nicklaus "Signature" Golf Course (presently 9), 40 hectares of crystal saltwater lagoon with breathtaking scenery, U.S. quality underground utilities, and spacious green areas.
It is a perfect LOCATION, with direct and easy access from principal highways and to "Mar de Cortés".
In contrast to present congested developments in the area, the LAGUNA DEL MAR Master Plan offers an exclusive low density community, with a strong emphasis on safety and security.
The development is intended to be uniform and create a familiar and peaceful community, presenting a certain relaxing and recreational lifestyle.
LAGUNA DEL MAR offers reasonably affordable prices and several different types of "low density" products, which do not currently exist within the present real estate market in the area.
The property features US quality utilities throughout the project, which include: underground utility services for electricity and water, waste treatment facilities, telecom facilities, waste water collection facilities, paved and curbed streets, maintenance and landscaping of communal green areas, and all other equipment needed to provide a self-contained "destination" resort community.
Urbanization and infrastructure are complete on the first phase of the overall project.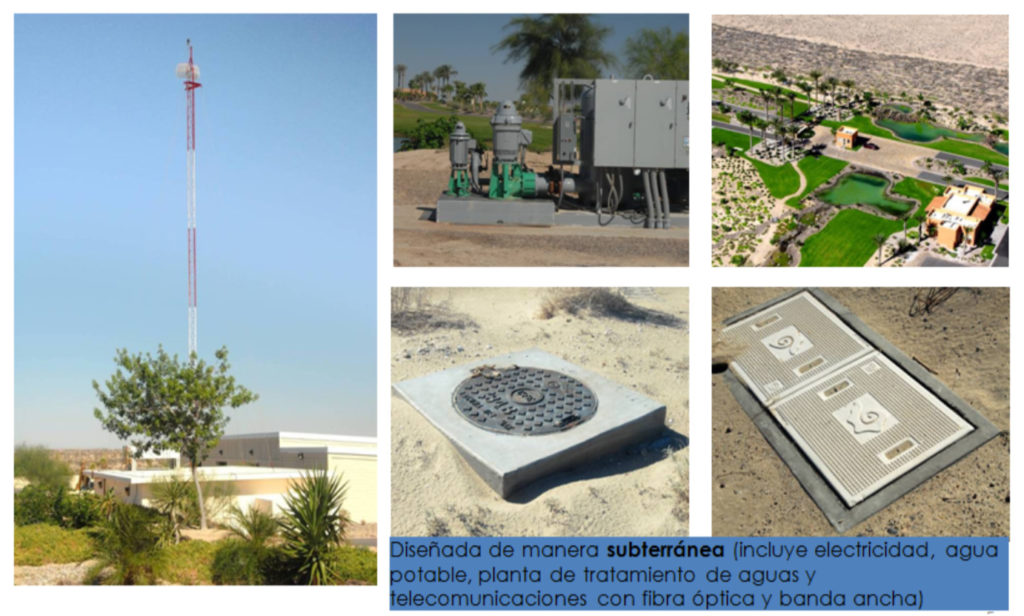 LAGUNA DEL MAR contains 40 hectares of crystal blue salt water ocean lagoons that can be used for swimming, for navigating electric and paddle boats,  Globo Surf has a small paddle board rental shop for you to enjoy. Fishing is allowed (for personal consumption, not sport fishing). These lagoons are an additional attraction to all those who visit the spacious development.
In addition, one can take in the tremendous diversity of wildlife in the area, from fish jumping in the lagoons to visiting bird species including seagulls, egrets, ducks, eagles, and hawks, among others.

JACK NICKLAUS "SIGNATURE" GOLF COURSE
The Club at LAGUNA DEL MAR is a challenging and fun 18 hole Jack Nicklaus "Signature" Golf Course (presently 9 available).
The course is surrounded by pristine salt water lagoons, abounding with wildlife.
The scenery enveloping the course includes the "Cerro Prieto" mountain, La Choya Estuary, and the marvelous Sea of Cortés.